The Garden for Peace, which extends over five hundred meters at the foot of the citadel, is a peaceful setting, in keeping with the warlike theme of the citadel. During your visit, you will be free to wander as you wish through the different areas of the garden.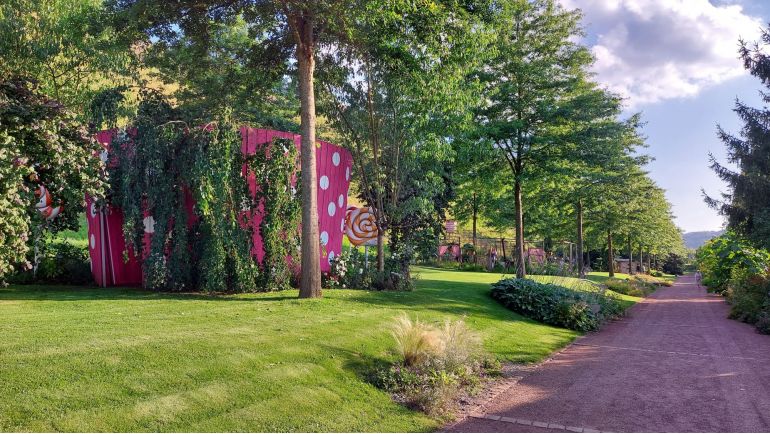 The Garden for Peace, or rather the various gardens that make up the garden, offers several worlds to explore. At the entrance, the "Saint-Barth-lès-Bitche" garden recalls Johnny Halliday's visit to Bitche in 1964, during his military service. The idol of the young has probably only kept a chilly memory of the fortified town. However, his presence has not been forgotten, and his journey is retraced from the sixties to the present day, from little Siberia via Los Angeles to sunny Saint-Barthélemy.
In the middle of the Garden for Peace, a cake of garden-like proportions, filled with sugar petals and fruit marshmallows, appears like a mirage in the desert. The "Cupcake turned Lollypop" garden is a delightful surprise for the eyes and the heart, and can even be enjoyed from the inside.
These two gardens are only a small part of what the Peace Garden has to offer. Don't hesitate to come and stroll through this natural space in the heart of the city!