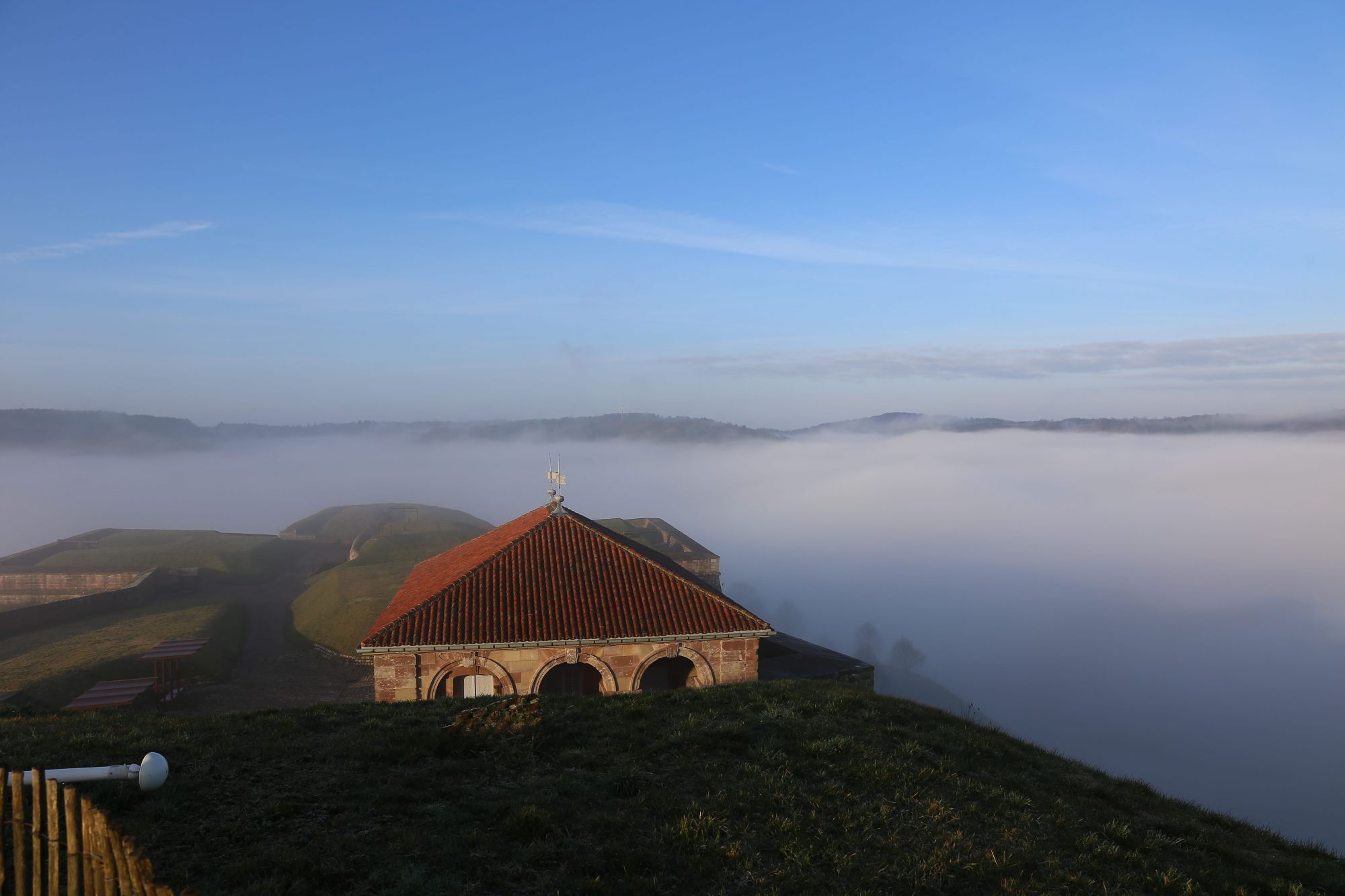 The top plateau
Before the destruction caused by the siege of 1870, the upper plateau of the citadel was filled with buildings, making it a veritable small military town between the four bastions. The cannon passed through there, with its share of destruction.
Only the chapel, the powder magazine and the main guardhouse still stand in a complete state. Only the ground floor remains of the bakery and the arsenal. The two large barracks, of which only the foundations still exist, were still standing in the 1960s. Like the rest of the citadel, the upper plateau was reworked by the Germans after 1871, with the addition of an earth mattress over certain parts, protecting them from shells.
Today, the plateau can be visited by means of the stations of the heritage and architectural trail, each of which focuses on an architectural element of the citadel, whether it has disappeared or still exists. The upper plateau is 300 meters long and rises 65 meters above the city, making it a peaceful place far from the tumult of war.