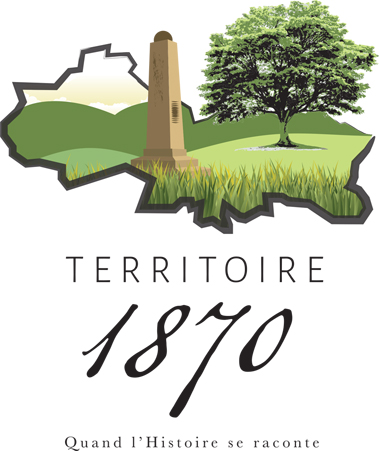 Territoire 1870
In 2019, the Bas-Rhin towns of Reichshoffen, Niederbronn-les-bains, Froeschwiller, Woerth, Morsbronn, Soultz-sous-Forêt and Wissembourg have joined forces to establish a commemoration programme. These towns have asked us to participate in a common dynamic, a complementarity and a rotation of actions.
Our territory was the scene of many acts of the 1870 War, particularly during the month of August. It is our responsibility, as inhabitants and elected representatives, to safeguard the memory of this particular historical heritage, to bear witness to a possible peace and reconciliation, in the heart of Europe.
A committee brought together the communes of Reichshoffen, Morsbronn, Froeschwiller, Woerth, Soultz, Wissembourg, Bitche and Niederbronn, and which prepared for many months the events which took place in 2020. Each municipality has organised its own actions, and the committee makes it possible to coordinate them, to harmonise the dates and to mutualise the communication.
This dynamic has led to the creation of a website that brings together all the actions carried out within the framework of the federation of project actors.