Situated in the heart of the Northern Vosges Regional Nature Park, Bitche is nestled in an exceptional natural environment of valleys and forests as far as the eye can see. The former fortified town is now recognised for its quality of life and has been awarded the "Station Verte" label. It is also one of the Most Beautiful Detours of France, a genuine controlled appellation.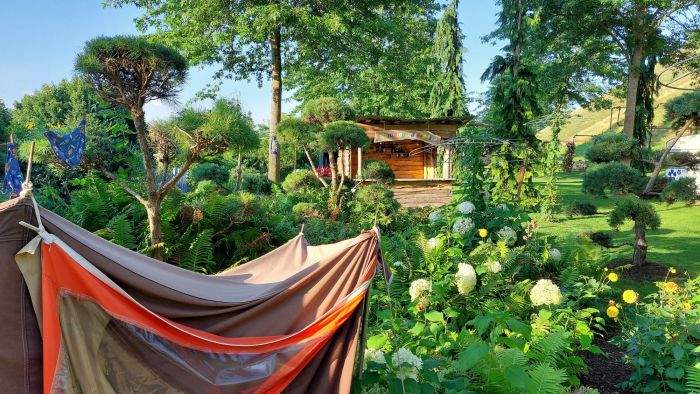 Although the town of Bitche places great importance on promoting its heritage, with the citadel as its main attraction, the flower industry is not left out. Indeed, a dynamic flowering policy has been in place for many years, rewarded by the national committee of towns and villages in bloom in 2005 with the fourth flower, the national grand prize for flowering in 2007 and the gold flower in 2010 and 2016. These distinctions were perpetuated by the national jury of towns and villages in bloom in 2016.
Since its creation, the Garden for Peace has undoubtedly given rise to a new concept of flowering. Ecological monitoring, support for biodiversity, artistic expression and the notion of sharing are all approaches that make the Garden for Peace an undeniable vector of sustainable development.